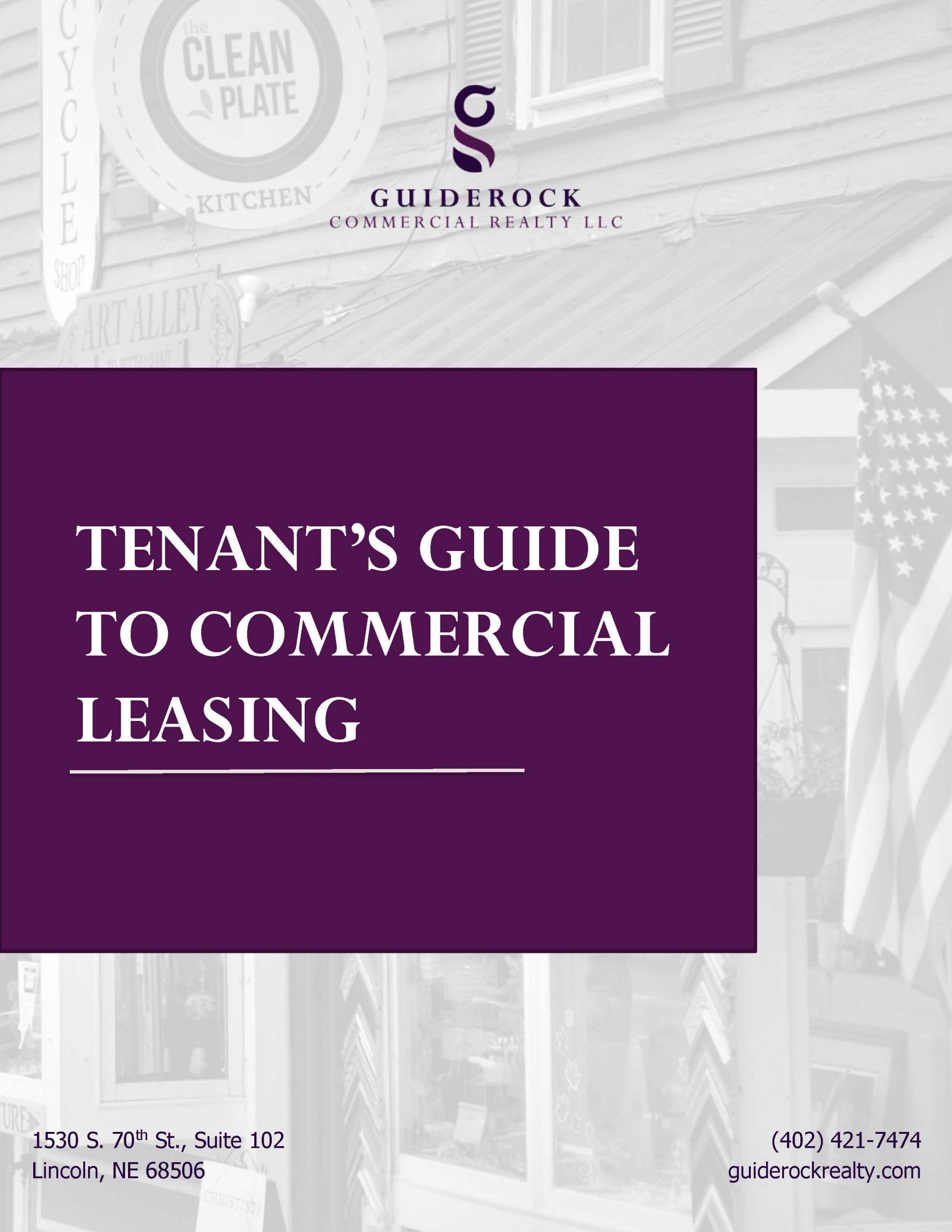 Have you ever wondered how to find the right space for your business or how to even get started looking for one? Don't worry – you're not alone! Whether our clients are starting a new business from scratch or have been in business for years, we often hear the same concerns. We created the
Tenant's Guide to Commercial Leasing
to answer the most frequently asked questions about leasing commercial real estate. If you have asked any of these questions, you can find the answers here:
Where can my business go?
How far out should I plan for moving my business?
Will a landlord remodel space for me?
Is the listed lease price reasonable?
How do I get the best terms now and in the future?
Want to learn more about leasing from a tenant's viewpoint? Sign up below to download the Tenant's Guide to Commercial Leasing!